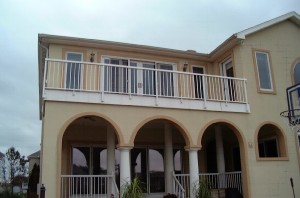 Design Resources helped these Owners with their ideas for a 2nd floor addition / renovation by finding unused space in their home.
The Owner's idea was to expand the 2nd floor space into the unused outdoor deck of their existing large office. They wanted to create two rooms and enlarge the Master Bedroom closet from these spaces. The Owners also wanted to reorient the Master Bedroom and enlarge their Master Bathroom.
Barb was able to use the Owner's ideas, improve on their ideas and provide them with everything they were hoping for – plus a new Sitting Room that they had not expected.
Barb saw that a Loft opening from the second floor to the first floor Living Room could be better used for 2nd floor living space. The new Sitting Room windows would also help improve the exterior style of the home.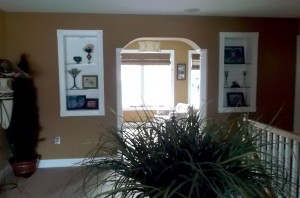 Design Resources provided design and preliminary drawings to get pricing from the Owner's builder. The pricing was within their budget and we completed the drawings for the builder to get permits and to construct the addition / renovation.
Please visit the Residential section of our Project Gallery for more pictures of this project. If you would like more information about how we can help you with your design, please contact us!